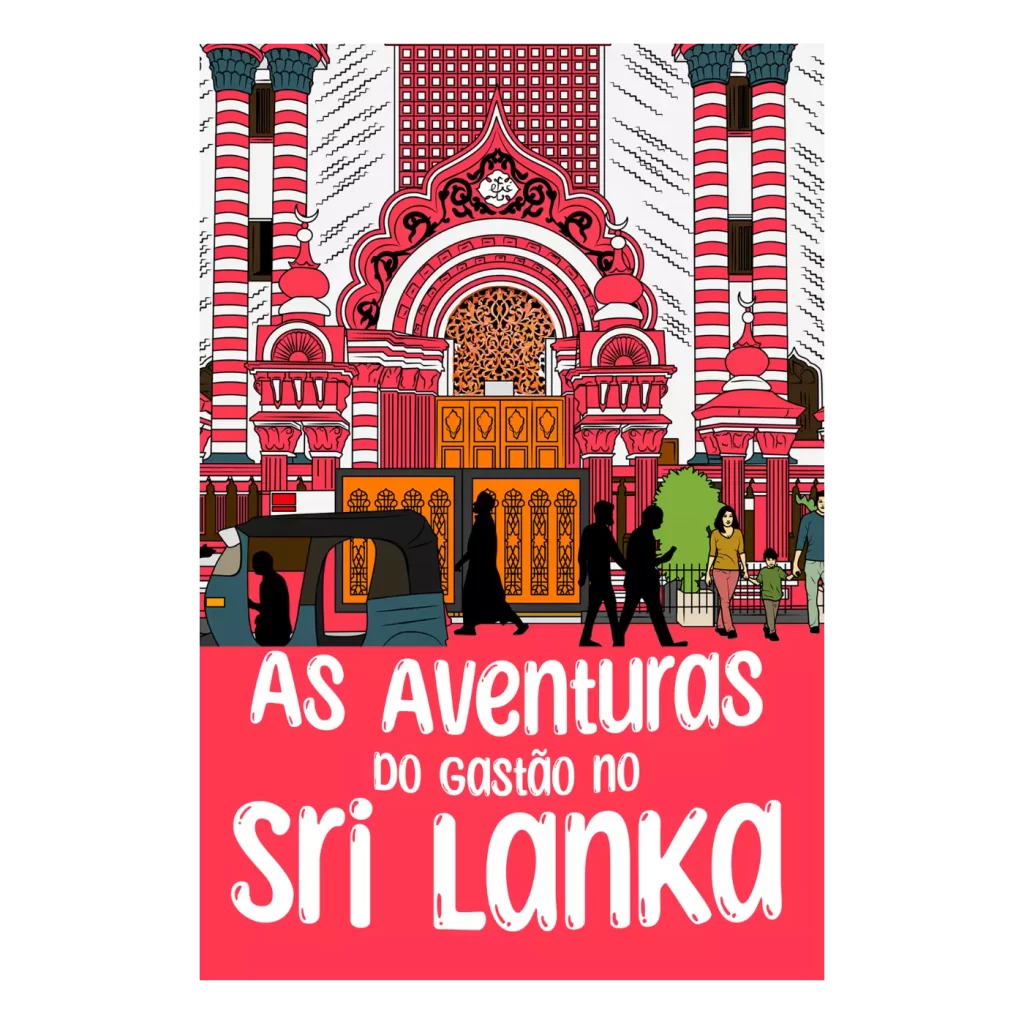 ANGELA CHAN, INGRID SEABRA, PEDRO SEABRA
As Aventuras do Gastão no Sri Lanka (Portuguese Edition)
Embark on an exciting journey with "The Adventures of Gastão in Japan" (Traditional Chinese Edition), the second book in the captivating children's book series "The Adventures of Gastão". Follow the curious and adventurous Gastão and his family as they travel to Japan to explore its enchanting land. Young readers will be captivated by Gastão's experiences as he delves into Japan's rich cultural tapestry, discovering the beauty of its age-old traditions and customs.
Throughout his travels, Gastão encounters a seamless blend of modern marvels and ancient wonders. He witnesses the refined elegance of a traditional tea ceremony, the intricate art of sword making, and the awe-inspiring sight of Mount Fuji. He also visits the bustling metropolis of Tokyo, with its towering Tokyo Tower, and the serene tranquility of the Tokyo Imperial Palace.
But the real highlight of Gastão's journey is his visit to the magical Nara Park, where he befriends the gentle and revered sacred deer. He also takes a stroll through the mystical Sagano Bamboo Forest, where towering bamboo trees create an enchanting atmosphere akin to a fairy tale.
"The Adventures of Gastão in Japan Traditional Chinese Edition" is an exhilarating and educational children's book that inspires young readers to explore the world and learn about different cultures. With vivid descriptions and an engaging narrative, this book will captivate the hearts and minds of children and parents alike. Don't miss the chance to join Gastão on his thrilling expedition through the captivating land of Japan. This book is a must-read for children who crave adventure, knowledge, and endless fun.
LANGUAGE: Portuguese
PAPERBACK ISBN:9781954145832
HARDBACK ISBN: 9781954145511
EBOOK ISBN: 9781954145443